2013-2014 Mainstage Season
Fall
Music and Lyrics by Lisa Lambert and Greg Morrison
Book by Bob Martin and Don McKellar
October 24 –27, 2013
Winter
Music by Marc Shaiman
Lyrics by Scott Wittman and Marc Shaiman
Book by Mark O'Donnell and Thomas Meehan
Based on the New Line Cinema film written and directed by John Waters
January 31 – February 9, 2014
Spring
Adapted by D.D. Brooke
From the teleplay by Richard Levinson and William Link
May 1 - 4, 2014
Presenting three Mainstage productions each year while educating scores of dedicated students in all aspects of stagecraft, San Mateo's award winning drama department welcomes you to our official site. If you live in or around the San Mateo area, we would love to have you join us in the audience for an upcoming show.
With our large, comfortable theater, high production values, and talented company onstage, in the wings and in the pit, we believe you will find San Mateo musicals and drama to be well worth the price of admission. Reserved seating for our shows can be purchased online (recommended), or at the door (subject to availability).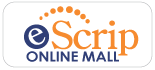 When shopping online click the button above and we receive a portion of what you spend. It easy and safe.
Subscribe to our new YouTube page.
SMHS Drama has a Facebook Page! Become a fan and tell others.
Order Tickets online. It's fast and easy.
Become a Friend of SMHS Drama: help our program and get ticket discounts

RENT

sound designer, Mark Metzler, is featured in this article.
We have thousands of photos from previous productions in our photo gallery
Our eScrip Number is 500004916. Please register (or re-register) for us; it's free!